Debit & Credit User Guide
Widgets
macOS Widget
macOS widget allows you to quickly add new transactions. It is a copy of the new transaction form from the app, except for split categories and attachments, they are not supported in the widget.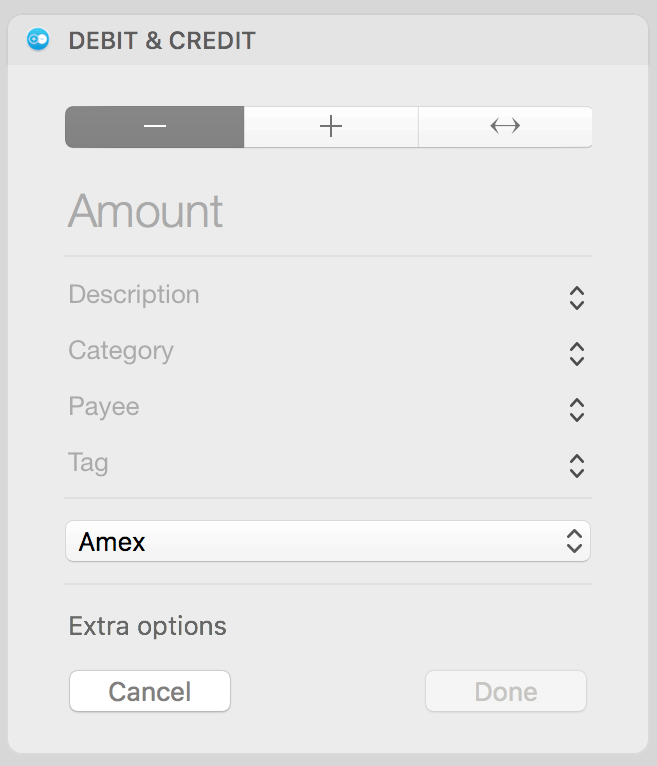 iOS Widget
iOS widget reminds you about any upcoming scheduled transactions for today or tomorrow that you chose to be notified about.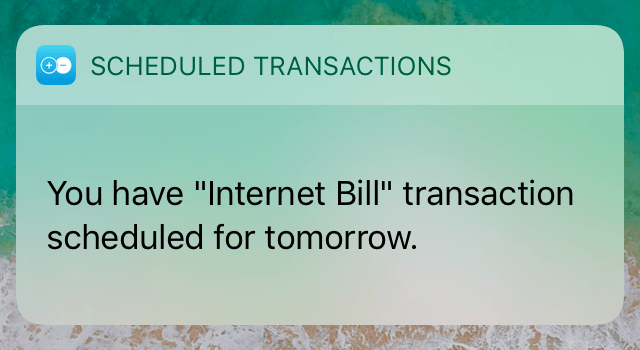 Related topics: transaction attachments, split categories, transaction tags.