Debit & Credit User Guide
Metadata
What Is Metadata?
Metadata is your categories, payees, tags and descriptions. These records are usually created with new transactions, however, sometimes you might need to manage them.
How to Manage Metadata in macOS
Click on the app name in the menu bar and select "Preferences…". After that, select the "Metadata" tab and you will be presented with a unified manager of all metadata records.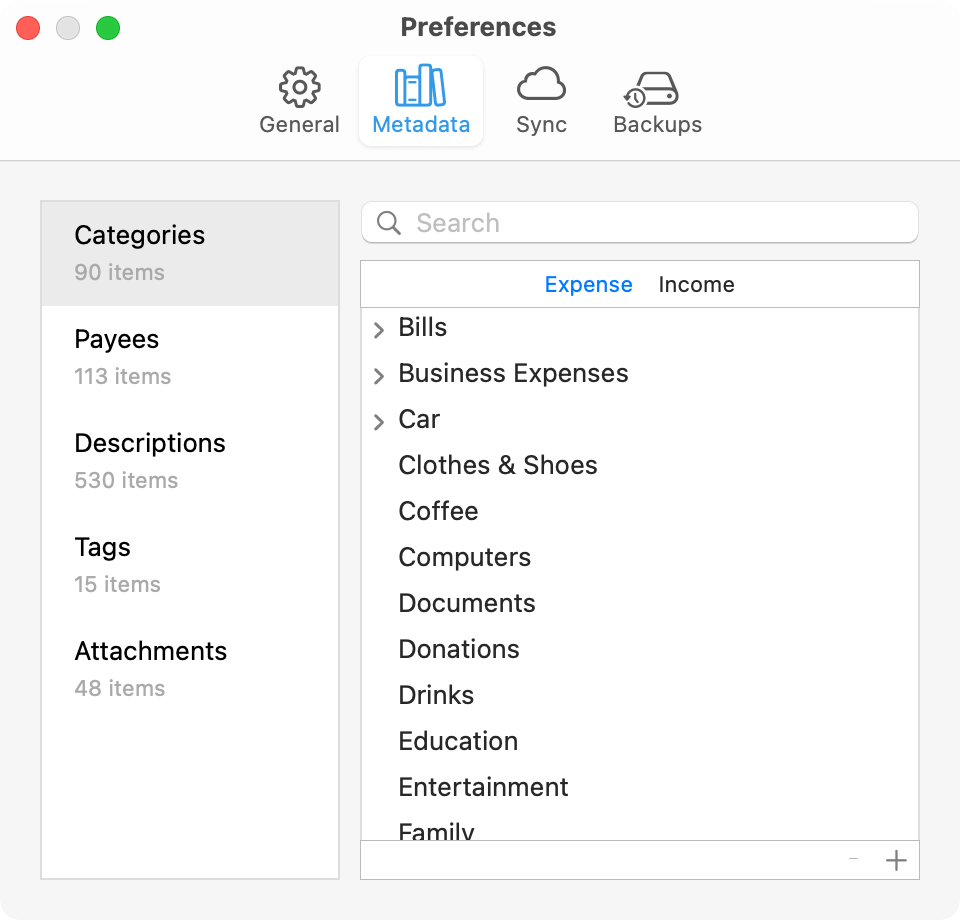 New records can be created by clicking on the "+" button in the lower right corner. Existing records can be edited or deleted via right clicking and selecting the appropriate action.
You can also merge metadata items together. To do that, select multiple items and then right click one of them. Select "Merge".
How to Manage Metadata in iOS
Every type of metadata records (except for descriptions) can be managed separately in the app settings. To manage descriptions, please open the advanced app settings.
How to Manage Subcategories in iOS
Parent categories are displayed differently in the app settings: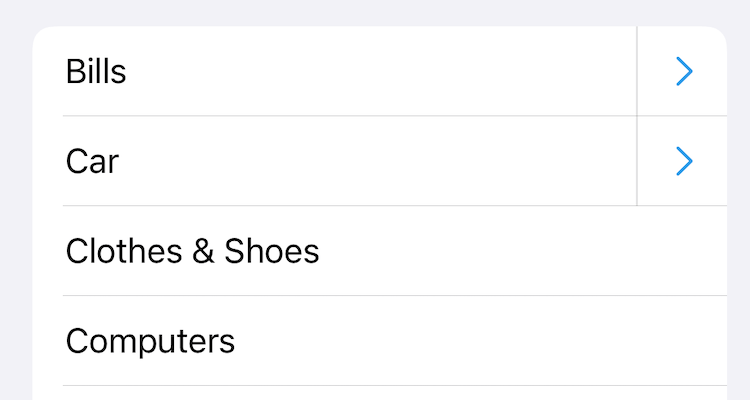 Tapping on the right arrow will bring you the list of subcategories, whereas tapping the category name will open an editor for it.
Related topics: managing your data, advanced features in the app.