Debit & Credit User Guide
iOS App Interface
Only Things That You Need
The iOS version of Debit & Credit was designed in a way to offer the fastest possible interactions to the user. Your accounts are displayed first and you can tap on each of them to see transaction history. The main sections of the app such as budgets, scheduled, reports and settings are listed after accounts.
Navigation Between Accounts
Once you tap on an account, you will see its transaction history. Swipe to the right to switch to the next account or swipe to the left to switch to the previous one.
The following video demonstrates navigation between accounts in Debit & Credit:
Badges
At some point, you might see numbers in badges next to your budgets and scheduled notifications in the main menu: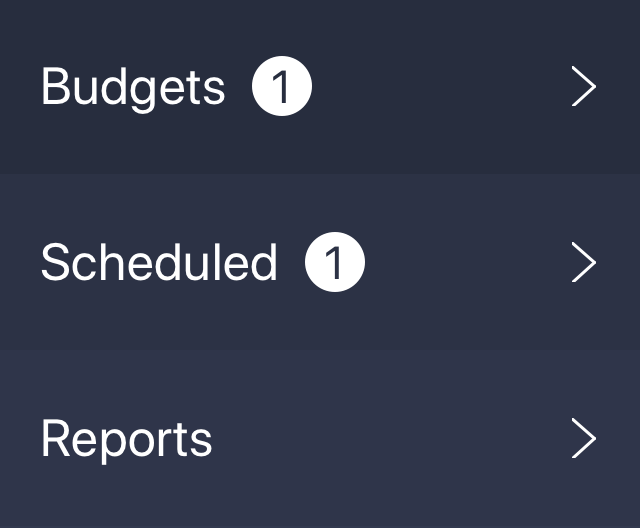 These numbers indicate how many overspent budgets and overdue scheduled transactions you currently have.
Hint
Pull down the list of accounts to see your total net wealth.
Related topics: creating accounts, general information about transactions, Mac App Interface.