Debit & Credit User Guide
"How do I manage my budgets?" report
Why This Report is Useful
Although the app provides detailed information about your existing budgets, sometimes it is really handy to see how successful you were in using budgets in the past. That is why there is a dedicated report "How do I manage my budgets?" available in the app.
Example
The following screenshot is an example of this report: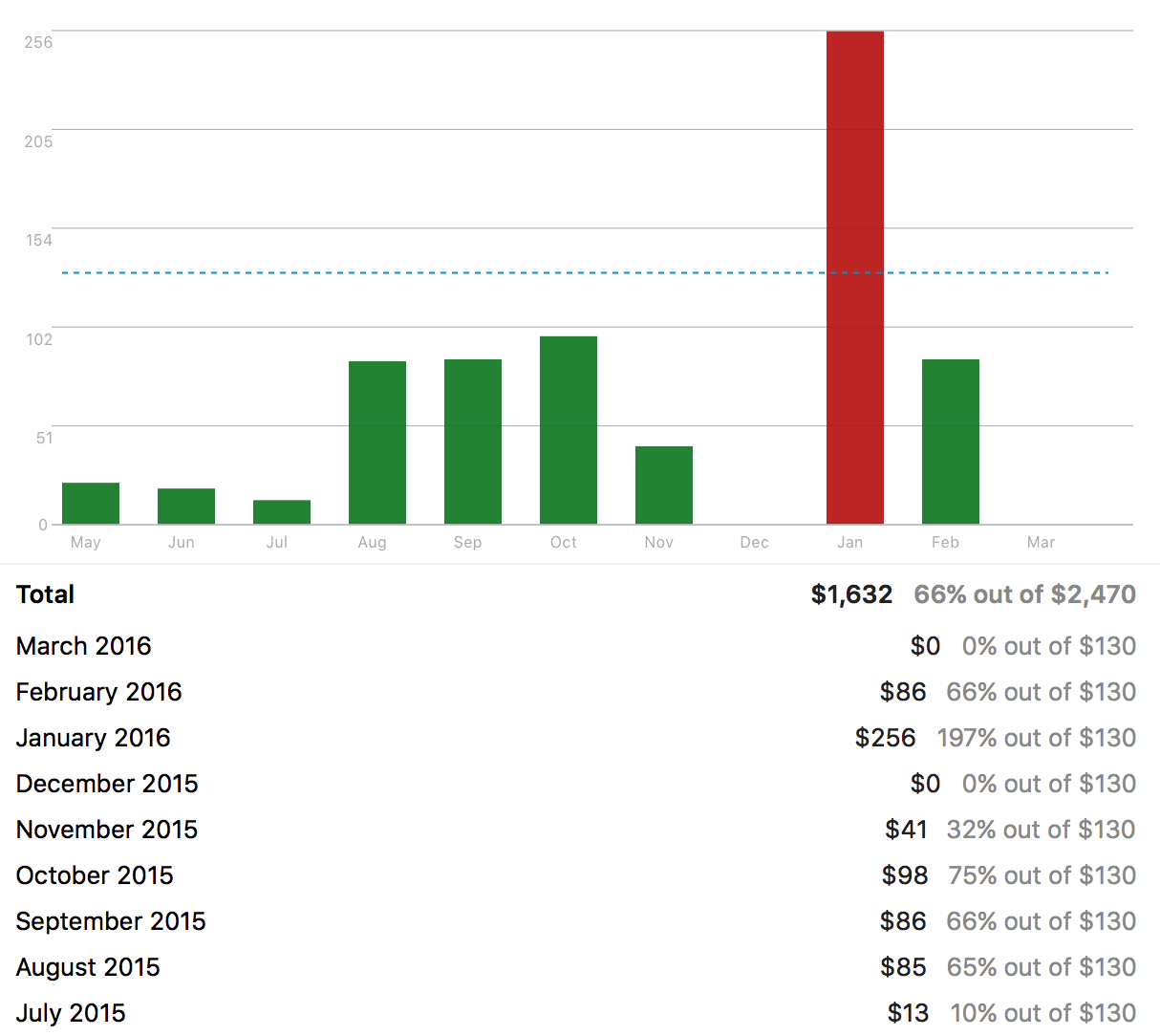 The bars in the graph represent actual spending in each of the budgeted periods. The dotted line shows the maximum budgeted amount for every period: $130. If spending in a particular period was within this amount, then the corresponding bar is green. Otherwise, it is red. Below the graph, you can see a table with the same information. Every table row in this report can be double clicked to see what transactions accounted for this particular amount.
Related topics: general information about budgets, creating transactions, creating budgets.